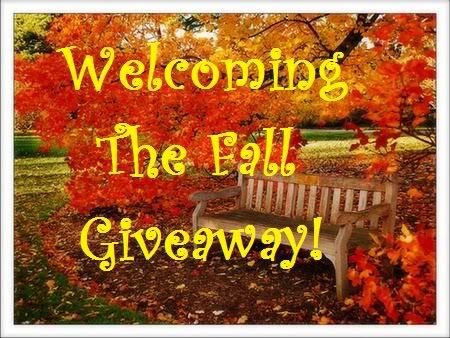 The fun gals over at
Good Choice Reading
are hosting a "Welcoming the Fall" giveaway! I decided that for my giveaway I would share with you some literary mash ups. I know some people don't like 'em but personally I think they're a hoot!
Here are the books that ONE lucky winner will receive:
-Open to US residents only
-Giveaway ends September 29th
-Leave a comment along with your email
-You do not have to be a follower to enter but I am offering 2 bonus entries if you're already a follower or decide to become one.
I'll tell you what....for every 25 new followers I get I'll add another winner!
Thanks so much for stopping in and I hope you'll stay and visit a while!
Visit the Fall Giveaway button at the top to see the rest os the participating blogs. :)